XENON Systems Pty Ltd is a member of the XENON Technology Group based in Melbourne, Australia.
Dragan's ingenuity and enterprising instinct have always led him to think big.
In 1996 at the age of 21, he established XENON Systems to capitalise on the opportunity to sell quality, locally assembled computer hardware. Since then, Dragan's strategic foresight, technical excellence, and passion for new and imaginative technology use, has propelled XENON from a small-box mover to an award-winning supercomputing company.
Today, the XENON Technology Group comprises of the original XENON Systems (computer hardware), MEDIAPROXY (complete solutions for the monitoring and logging of rich-media to broadcasters, IPTV, cable and satellite providers from around the world) and XDT (solutions for high-speed data transfers and frame review for film post-production works).
Dragan is recognised by the Australian business community as a thought leader in technology, and has won the Melbourne Business Award for Innovation & Enterprise in 2005 and was an Ernst & Young Entrepreneur of the Year: Southern Region Finalist in 2006.
Dragan attended the University of Melbourne in Information Management and is a certified Intel Server Integration Specialist.
Dragan Dimitrovici
CEO & Founder of the XENON Technology Group
Werner is always looking for the best technologies and solutions
With a background in nanotechnology and expertise in computational science and high performance computing systems, Werner brings his experience from leading edge research and development organizations in Europe and the US to XENON. At XENON he is responsible for product design, research and development and the technical team, who delivers XENON's new products and solutions.
Werner has more than 15 years experience with high performance computing systems – from individual workstations and storage servers to massively parallel HPC clusters and large storage systems. He is also the developer of an open source finite element simulation package, which uses MPI, OpenMP, and GPU parallelization techniques. It is in used by academic and industrial research organizations around the world.
Werner has a PhD in physics from the Vienna University of Technology in Austria, where he specialized in computational physics and magnetic materials. He is the author of more than 80 journal articles in the area of computational physics and magnetic nanostructures and co-inventor of 12 patents related to magnetic storage technologies.
Dr. Werner Scholz
Chief Technology Officer and Head of R&D, XENON Technology Group
Eric is the go-to person when it comes to anything financial.
Having commenced initially as a consulting accountant in 2004, he has since stayed on as CFO permanently.
As a qualified Chartered Accountant and member of the ICAA, Eric's career has encompassed all facets of public accounting across multiple industries, from small charitable, non-profit organisations, various family operations and small businesses through to multi-national corporations.
With over 35 years of experience, Eric's extensive financial background is an asset to XENON and is reflected in his design, development and implementation of accounting, reporting, internal control, management and non-financial systems and procedures.
Eric Low
Chief Financial Officer,
XENON Technology Group
Vita excels at articulating what we offer to the market.
A tactical marketer who splits her time between brand and day-to-day operational management of the organisation, her campaigns have resulted in accolades for XENON from within the computing industry.
Creatively, she is adept in all facets of marketing, from identity creation and product positioning through to integrated marketing campaigns, in both traditional channels and new media. Operationally, Vita is astute in financial management, strategic business planning and contract negotiation.
Vita has a Bachelor of Management majoring in Marketing, from the University of South Australia, and is a graduate member of the Australian Institute of Company Directors
Vita Calabrese
XENON Marketing Manager
Geoff brings depth of experience to our business development team.
He is an accomplished sales executive with extensive experience in technical sales in global organisations and a former business owner.
Geoff favours a hands-on, partnership approach to delivering solutions that meet clients' requirements. A self-starter and innovative problem solver, he ensures our products are relevant by keeping abreast of industry issues and liaises with our technical team to be updated on progress of system builds.
In addition to his account management knowledge, he understands the commercial dynamics of business and has previously managed large advertising budgets.
Geoff Weir
XENON Sales Development Manager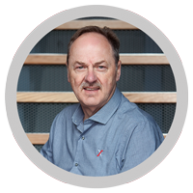 Peter joined XENON Systems in 2016 as a Solutions Architect specialising in High Performance and Technical Computing.
As a Solutions Architect, Peter role is to translate customer needs into the architecture combining the latest compute and storage technologies as well as complete set of services in order to deliver a comprehensive turnkey solution.
Peter has extensive background and knowledge with High Performance and Technical computing; and prior to XENON worked as a Systems Engineer for Silicon Graphics (SGI) for 20 years.
Peter's wide range of technical skills enables him to help research, government and corporate customers select the most appropriate mix of technologies to solve their high performance computing and complex data storage management challenges and building entire solutions.
Peter McGonigal
XENON Solutions Architect
Sayit's attention to detail is what sets our products apart.
With over 20 years experience in server and storage technologies, including a stint at one of Australia's largest computer hardware manufacturers, his technical knowledge is second to none. That is why he is responsible for producing, developing and managing XENON's complete product range and making sure everything works as it's supposed to.
Arguably one of the best server engineers in Australia, Sayit's passion for cutting edge technologies and commitment to quality are the elements that keep us ahead of the game.
Sayit Hasan
XENON Technical Manager
Jason continuously strives to deliver effective fit for purpose solutions to all customers.
Jason is performance-driven and has extensive specialist knowledge across all ICT and VDI applications and believes in the "big picture" approach to customer service and integrated solutions deployment. A highly customer – orientated sales professional Jason excels in building strong, long term relationships with customers and key stake holders to ensure effective solutions delivery and revenue growth for their business.
With over 20 years' industry experience, Jason brings a wealth of in-depth market knowledge, and business growth and deployment strategy to XENON as Business Unit Manager. Jason has a Bachelor of Information Systems with major in Information Technology from Monash University and has completed VMware's Professional and Academic certification.
Jason Lee
XENON Business Unit Manager
Sunil is a consummate professional who builds strong and most importantly long term relationships with his clients to deliver superior outcomes. He is extraordinarily focused and responsive to all his customers, and continuously strives to deliver outstanding, personalised service to his clients. At XENON, Sunil is head of Business Development globally for our very unique range of High Frequency Trading (HFT) solutions and predominantly looks after customers in the financial services and HFT industry.
With a successful background in Commercial Banking and Relationship Management Sunil is able to clearly understand the various requirements of all our customers to deliver solutions that are of very high standard and quality.
Sunil has completed a Bachelor of Information Technology with Honours from Swinburne University of Technology including various other accreditations throughout his professional career in Banking and Telecommunications.
Sunil Khanna
XENON Business Development Manager