XENON's high-performance computing expertise is contributing to the fast growing field of artificial intelligence and in particular machine learning and deep learning.
Working with global technology partners, XENON designs and delivers AI solutions that include the very latest high-performance CPU, GPU, network, and storage hardware for optimizing performance of deep learning software and AI container stacks.
XENON technology consultants include a network of area experts in the fields of medicine, scientific research, retail management, and data analysis to ensure that computing solutions match specific customer AI applications and objectives.
By understanding customer expectations for AI and performing capability analysis of IT systems, XENON applies a multi-step approach to implementing AI and deep learning within organisations including:
Efficient storage and backup systems for AI datasets
Evaluate data storage and backup requirements
Identify, deliver, and configure storage and data protection solutions including data replication, high availability, SDN, SSD, Lustre, and SAN
Software and hardware matched to specific AI functions
Evaluate hardware requirement for specific AI and deep learning applications
Customise hardware platforms including workstations and GPU clusters suited to specific AI software such as predictive analytics and GPU databases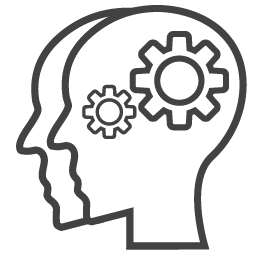 AI technical resources and training
Draw on XENON network of technical consultants and area experts from leading public and private research institutes in designing AI solutions
Provide all levels of training through customised on-site sessions and technology partner workshops
AI Results measurement
Provide professional services during and beyond AI solution installation including ongoing system performance measurements and scheduled updates
Businesses, research institutions, and government agencies are all looking to deliver value from their rapidly growing data. While many industries are experiencing slow growth and the public sector is expected to do more with less, AI offer the potential to lower costs, increase productivity, and deliver valuable new insights.
Though the benefits are compelling, decision makers remain unsure as to how AI technology can be best implemented within their organisations. There is no one size fits all solution. Every application, market, and dataset is different. It is therefore important to understand the options that are available including machine learning software and deep learning GPU clusters in order to properly plan for an AI implementation strategy that delivers real value.
Fill out the form to download your whitepaper today!
"Delivering Value From Your Data With AI"
Contact XENON today to see what GPU acceleration can bring your business.