Business leaders and government agencies alike need to make quick decisions on a daily basis that can impact results over the long-term. KINETICA is empowering these decision makers by applying the high-performance computing and artificial intelligence capabilities of GPUs to databases. XENON Systems is working together with KINETICA to design and deliver high-density GPU servers and clusters that unleash the power of data with real-time analytics.
The flexibility and scalability of KINETICA software combined with XENON high performance and GPU computing systems ensures that customers are getting the most out of their data. KINETICA database software provides interactive and real-time analysis of streaming and captured data. XENON GPU servers and storage systems provide extremely fast hardware processing of large datasets processed by KINETICA in real-time.
By relying on GPUs KINETICA can perform incredibly fast data processing, up to 100 times faster than traditional databases with 1/10th the rack space needed with CPU-only systems. GPU processing also enables XENON and KINETICA customers to apply machine learning algorithms using deep neural network libraries such as TensorFlow, Caffe, and Torch to their data for generating valuable insights which can be shared across AI systems.
Designed with location-based data and IoT in mind, KINETICA includes support for geospatial visualization for pinning data and identifying trends over detailed maps. With a native REST API and support for open standards such as SQL and ODBC/JDBC, data processed by KINETICA over a XENON server can be exported to a number of third party BI and data visualization software packages in real-time.
The built-in data backup and resiliency functionality of KINETICA software in tandem with XENON fully redundant server architectures ensure that valuable data, including real-time streams, is always available.
XENON KINETICA Server
The XENON KINETICA Server is a high-performance server populated with GPUs and high-performance large memory capacities.
This recommended specification can be customised per customer requirements for deploying KINETICA database software:

XENON Radon Duo R1895 2U
2x Intel® Xeon® Gold 6138 2.00GHz (20 cores)
768GB RAM
2x Intel® DC P4500 4.0TB NVMe 2.5″ SSDs
2x NVIDIA® Tesla P100 16GB
480GB SATA SSD
Mellanox high speed Ethernet or Infiniband (up to 100 Gbps)
Ubuntu 16.04 LTS (other OS options are available and supported)
NVIDIA CUDA8
Key Benefits
AI workloads supported on the same GPU-accelerated database platform as BI operations
Native geospatial and visualization pipeline for rendering large volumes of data over maps
Scalable industry-standard hardware for processing, memory, and storage
Businesses across a range of industries benefit from Kinetica's GPU-accelerated database: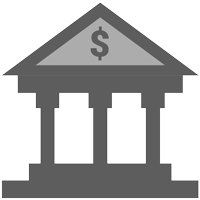 Finance
As financial institutions face increasing regulatory requirements, increased competition, and an increase in customer demand, Kinetica offers ways to get faster and more flexible insight into financial operations, customers, and markets.
Retail
Kinetica can be used to track and analyze huge volumes of moving assets and inventory – ideal for generating faster and more relevant intelligence across a company's supply chain.
Logistics
Track in real time huge volumes of moving assets and inventory, enabling faster and more relevant intelligence to be shared across a company's supply chain and operations.
Energy
Provide insights into how to cut costs, optimize investments, and reduce risk such as: Exploration, Energy Generation Management and Drilling and Production.
Telco
As communications service providers experience a huge increase in data coming across their networks, Kinetica's ability to perform real-time analysis on streaming data opens new opportunities.
Healthcare
Many of the biggest challenges in healthcare are being solved through analysis of large datasets.
Government
Kinetica can track in real time huge volumes of data, enabling faster and more relevant analysis that can be shared for the public good, for improving efficiency, or for national security.
Want to LEARN more about KINETICA?
Contact XENON today to see what GPU acceleration can bring your business.